MEET OUR
STAFF
Get to know us.
Pastor
Fr. Carl McCarthy
frcarl@stjpc.org / Ext. 222
People often ask me what I do as a pastor? My role is to teach, preach and sanctify.
Associate Pastor
Fr. Julio Barrera
frjuilosjpc@gmail.com / Ext. 236
I trust in God's love, mercy and providence.
Associate Pastor
Fr. Augusty Valomchalil
fraugustysjpc@gmail.com / Ext. 223
The Holy Eucharist is the font of energy to live in freedom, to love as Christ loves, purely and selflessly.
Music Minister
Denise Whittington
dbwhit33@hotmail.com / Ext. 226
As a Minister of Music, my role is to allow musicians of all ages to use their gifts to celebrate and communicate God's presence in worship.
Stewardship Minister
Ashley Wilkerson
ashleysjpc@gmail.com / Ext. 239
My favorite prayer is the prayer that never fails… "Thy will be done."
Outreach Minister
Rick Rhodes
ricksjpc@yahoo.com / Ext. 247
I see myself trying to share the love of Jesus with all those we encounter. It's an awesome job!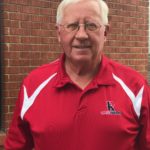 Maintenance Minister
Kelly Ward
kellywspjc@yahoo.com / Ext. 241
We are a church where everyone gets involved.
Religious Education Minister
Kim Tignor
kimsjpc@gmail.com / Ext. 224
We assist our children in learning about our beautiful religion and fostering a lifelong relationship with Jesus Christ, our loving Lord and Savior.
Parish Caretaker
Cindi Hoppe
God comes first in my heart and in my home and my family fills the rest of my heart to its fullest.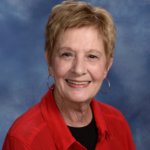 Sunday Matters Minister
Debbie Leudke
Ext. 242
To celebrate the Paschal Mystery of our Lord and to receive the Eucharist, this is why Sunday Matters!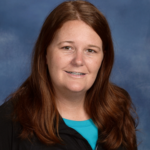 Administration Minister
April Dickens
aprilsjpc@owens.twcbc.com / Ext. 221
I see my ministry as an important part of the parish life because it helps to further the Kingdom of God by ensuring that are bestowed upon the parish are cared for.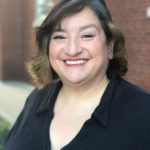 Youth Minister
Aynde Bennett
I love watching the Holy Spirit work through our youth to accomplish great things for the glory of God.