Listen to or download the latest Saints Joseph and Paul Catholic Church Sunday Message.
Twinning Hearts
Teaching Minds
Help With Haiti
We have done wonderful things for the community and children of Lalomas, Haiti with our outreach program. The generosity of caring partners like you has resulted in the growth and expansion of the school to educate children from kindergarten all the way through 9th grade. We provide support for 46 teachers, 2 principals as well as the pastor of St. Joseph School. With your generosity, we can continue to make a big impact on the education of the children of Lalomas.  Please complete the form below and sponsor a child, a teacher or a classroom.
Message
Series
Follow Us In February
All of us have had the experience of going on a vacation, a camping trip, or a hiking trip and we have packed way too much for the journey. Our suitcase, our backpack, our bags are weighted down with too much stuff. We find ourselves trying to maneuver through an airport, or onto a plane, or up a rock cliff to our camping site and we wear ourselves out trying to carry all our stuff. As we enter into Lent the scriptures encourage us to "Let Go & Let God." We see this encouragement with Jesus himself as he was driven by the Spirit into the desert, where for 40 days and 40 nights he dealt with the temptations of the devil, but depended only on God to get him through the dangers of the desert. Our journey to God can be made much easier if we would be willing to let go of our emotional, spiritual, and even physical baggage that we pack around with us, and maybe have been packing around for years. The call of this Lenten journey is to "Let Go & Let God" so that we can maneuver through our temptations of life and reach the joy of Easter.
This year for Lent we are letting go of the excess weight we are carrying around by getting the community together to not only grow spiritually but to improve physically. We will know the collective goal of the pounds that our community should strive to lose by the number of people who sign up for this Lenten weight loss event. If we reach our weight loss goal, we will celebrate by having a potluck picnic where everyone can show off the healthy dish that assisted them in achieving their personal goal. Also, all participants will receive a newly designed Sts. Joseph & Paul t-shirt. Furthermore, we want to give the community a chance to walk together Monday thru Friday by meeting from noon to 1 pm at Legion Park. Just show up, walk and meet other parishioners.
This Lent
Attend
A Parish-Wide Opportunity
Koinonia #25 Parish Retreat,  February 23, 24, 25, 2018
Take the next step in your relationship with Jesus Christ this Lent and attend this parish retreat. At this retreat you will encounter Jesus Christ, make new friend in the parish, and grow in your relationship with God. Click the link below to fill out the necessary information. *At this time we are asking for non-parishioners to pay a small fee of $30 to cover the meals for our weekend. Thank you in advance!
Lenten Prayer Oppurtunities
Daily Mass – Monday – Friday at 5:30pm; Friday at 7am
Reconciliation – Thursday from 6 – 7pm; Friday at Noon
Adoration of the Blessed Sacrament – Friday after 7am Mass & 5:15pm
Stations of the Cross will be prayed – Wednesday at Noon & Friday at 6:15pm (Leaders for February 23rd: Choir)
Lenten Penance Service – Tuesday, March 6th at St. Pius: 6:30pm
Davies County Reconciliation Times

Feb. 21st 7:15pm (Parish Mission) St. Mary Magdalene, Sorgho
Mar. 7th 6pm St. Sebastian, Calhoun
Mar. 11th 7pm St. Martin, Rome
Mar. 13th 6pm St. Alphonsus, St. Joseph
Mar. 14th 6pm St. Peter, Stanley
Mar. 15th 6pm Mount St. Joseph, Maple Mount
Mar. 20th 6pm Immaculate, Owensboro
Mar. 22th 6pm Precious Blood, Owensboro
Mar. 25th 2pm St. Stephen Cathedral, Owensboro
St. Anthony, Utica: Wednesdays at 6:30pm after Stations
Blessed Mother, Owensboro: Wednesdays 6-7pm, Saturdays 12:30-2pm
Our Lady of Lourdes, Owensboro: Wednesdays 4:30-5:15pm, Saturdays 3-4pm
St. Mary's, Whitesville: Mondays 8:30am, Saturdays 3pm
St. Pius X, Owensboro: Mondays, Tuesdays, Thursdays, Fridays 8:30am; Wednesdays 6:30-8pm; Saturdays from 12-2pm
St. William and St. Lawrence – Call & Request
We Are
Hiring
Apply Today!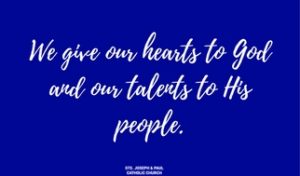 Sts. Joseph and Paul are excited to announce that our community has an open availability to join our team. We are seeking a Faith Formation Coordinator for grades Pre-k through 12th and are looking for a spirit-filled candidate who has a strong passion for serving the Church, working with Children and is exceptionally organized. Interested in working with our parish community? Please fill out the form below and email it to ashleysjpc@gmail.com
Join a Small
Group
Faith-Sharing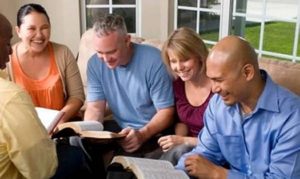 Students
Teaching Our Children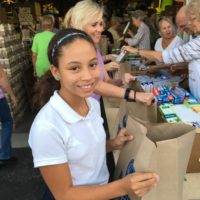 Upcoming Celebrations and
Events
Stay Up-to-Date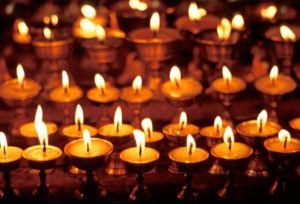 WEEKEND MASS TIMES
Click here for a more detailed calendar of events
MEET OUR
TEAM
Get to know us.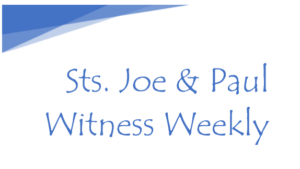 18 Jan
Sts. Joseph and Paul's oldest parishioner, Alma Montgomery, will celebrate her 106th Birthday on Monday, January 15, 2018. Alma is the older...