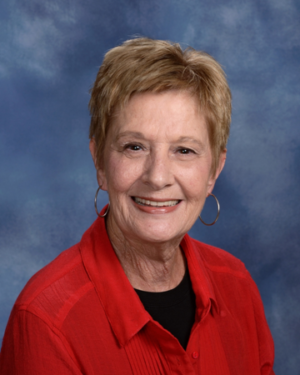 Debbie Luedke Works Hard to Make Sunday Matter
Sts. Joseph and Paul is very fortunate to have our Sunday Matters Minister, Debbie Luedke! What exactly does a Sunday Matters Minister do? Well, just about anything you can imagine that might go on at a weekend Mass. Some of Debbie's job duties include: making sure that the liturgical coordinator and sacristan are present, checking supplies like worship aides, bulletins and other handouts, tidying up church after each Mass, confirming that all ministers are present, rounding up children for Children's Liturgy and coordinating volunteers like Welcome Center and Hospitality Ministers. Because she attends four Masses each weekend, Debbie knows just about every family in the parish and most families recognize her as well! There are so many things she does to help each Mass run as smooth as possible. Debbie always has valuable input during staff meetings and liturgical preparations because she hears the homily and music multiple times. Debbie is a witness with her dedication and attention to all details of our weekend celebrations.
Thank you Debbie for all that you do for our parish families at Sts. Joseph and Paul!